How we are doing after hurricane Maria
On the morning of Wednesday, September 20, 2017, Hurricane Maria struck Puerto Rico, devastating the island and plunging all its 3.0 million residents into a desperate humanitarian crisis. Maria was the worst storm to strike the island in over 80 years. Since the storm, approximately 200,000 Puerto Ricans, who are U.S. citizens, have had to leave their homes for the U.S. with the hope of som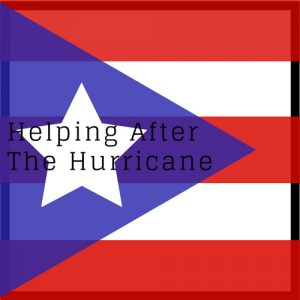 etime returning when the island starts to recover. Maria has been the most destructive Atlantic storm on record.
Many stayed to help Puerto Rico recover. Many companies large and small together with their employees began moving forward without the advantages in many towns and municipalities, of electricity, water and with poor or no communications. Career Transitions, Inc. took the initiative two days after the storm to begin helping clients, their leaders, and employees. After a crisis, leaders faced serious issues and decisions that had to be addressed to deal with the aftermath of the hurricane specially with their employees and families who were demoralized and needed help getting back on their feet.
The stress that was associated with undergoing a traumatizing experience had to be dealt with promptly.
We began offering conferences and coaching support free of charge to our clients and families.
Some of the topics included Building Resilience in Challenging Times. We worked factors such as work pressure, job insecurity, conflict, loss of focus, and continuous interruptions with the communication systems.
The results were gratifying for our team. We felt we helped providing them with confidence, optimism and guidance in how to be in control when facing challenges. Also, participants were able to select and utilize appropriate strategies for managing the stress that they experienced in their job and at home.
Funny thing is we helped ourselves in the process since we forgot our own problems while we concentrated our time and efforts on helping others.
We learned a lot from Maria but our most valuable lesson was the resilience and ability of the human spirit to move on!