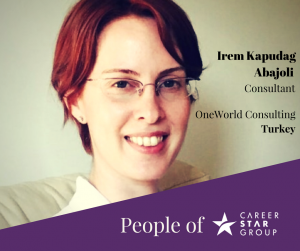 I have 10 years of experience in human resources consulting and psychological counselling. Having worked on multiple outplacement and executive search projects since 2008, I decided to shift my focus and energy on the development and delivery of outplacement projects in Turkey.
It has been a very rewarding journey to see how much we touch the lives of our outplacement clients going through often difficult and challenging stages in their careers, and witnessing over and over again the solid nature of the relationship we build with them.
Outplacement matters simply because our clients do!