A guide for innovative employers
Firstly, what is a human-centric workplace? Well, a human-centric workplace is one that sees its employees as humans – individuals with multifaceted, complex lives, and not as mere cogs in a moneymaking machine.
We spend a lot of time working, and this in turn has a huge impact on the quality and happiness levels of our lives. Employees are seeking out better working conditions, benefits and terms, and smart employers are adapting to reflect, match or exceed employee's expectations. If employees feel unworthy and under-appreciated, their output and effectiveness will dwindle. By adopting a human-centric workplace, employers have the opportunity to create an environment in which people thrive.
Three ways HR can create a human-centric workplace:
Environment
Wellness
Compensation
Creating an environment in which to thrive
Whether in an office or at home, your employees need the right space in which to work. The office layoff is very important, does it include everyone, is it accessible for everyone, does it promote communication and teamwork? Are there quiet areas that people can move to if they need to, are their private areas for 1:1 meetings? Are there social spaces in which more informal conversations can take place?
Perks and amenities are equally as important. Small changes such as providing coffee, gluten-free snack options and alternative milks can make a huge difference to someone. Larger items such as on-site childcare, gyms, sleeping pods, doctor can again make employees feel supported in all areas of their lives. Of course, this is not always possible, but benefits packages that include discounted gym membership, smart watches and so on all make a difference.
Your remote workers must also feel looked after and included. Technology must be well thought out and tested to ensure employees logging on from home have access to everything they need, can join meetings without feeling excluded and have all the materials in advance. Hybrid meetings are notoriously difficult to manage with some people joining remotely and others in-person. A clear structured way to communicate (so everyone can be heard) is very important, and including those joining remotely to each discussion is imperative.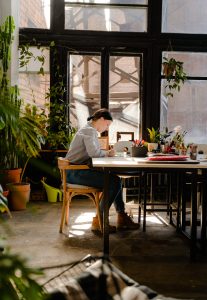 Employee Well-being
Employee run down with stress and burn out, will not perform well. This in turn will affect others in their team. It is unacceptable for employees to be suffering from burnout. Employers must support their employees, ensuring workloads are not too high. Remembering that each employee is an individual with a life outside of their job and everyone deserves time and energy to do and enjoy things outside of work. Leaders must be empathic and inspirational, leading each individual in their unique way. Some employees may need tasks streamlined, or a schedule alteration, or to feel included and represented. Perhaps an increase in annual leave should be assessed? There are multiple ways in which employers can increase their employee well-being.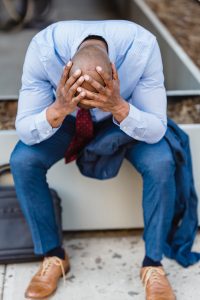 Compensation
The great resignation had a huge impact of the labour market with many employees leaving their positions to find ones in which they were valued, both by the organisation, but also reflected in their pay. Fair pay and compensation is a non-negotiable. A human-centric workplace takes into account not just the minimum needed to survive, but what that person needs to live a fulfilling life in and outside of work. Benefit packages are often not considered, yet they could be extraordinary. Imagine benefits including classes for an out of work passion (flying, painting, or perhaps judo), a large amount of annual leave, discounts at hotels or holidays for the family, and so on. Find out what makes your employees tick, what gets them out of bed, what excites them – and see if you can make it happen.
Compensation can also come in the form of professional development. Many people are actively training or retraining. The roles that once were available are fading from the market. Providing employees with the opportunity to take control of their careers is extremely important.
Just remember, put your employees first. Creating a human-centric workplace is a process, but it is worth the time and effort and attention required. Smart employers are adopting this to retain and attract the talent they need to succeed.