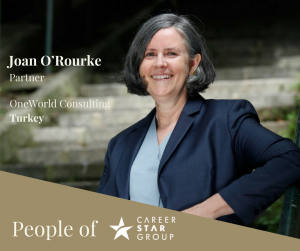 Having started in the career management and recruitment business in the mid 1990's, I've been fortunate to have lived and worked in the UK, USA, China, and Turkey. I have had the opportunity to meet and work with some of the most talented people with diverse backgrounds and experiences.
My passion lies in being able to help and support people during times of career change and transition. As an experienced Search Consultant and Career Coach, I've been lucky to be able to use my skills and experience to do just this.
As technology continues to disrupt the nature of work at an ever-faster pace and with most people experiencing several major transitions in their lifetimes, I look forward to continuing to help prepare and support our clients and organisations for the opportunities and challenges ahead.