2020 in a Nutshell
We have said it before, and without a doubt, we will say it again… 2020 has been an extraordinarily challenging year. We have had to navigate a multitude of restrictions, health issues and huge changes to our lifestyles. This will be a year we never forget. However, amidst the challenging times, bright lights have shone, amazing work has been achieved and the beauty of humans supporting each other when times are hard visible for all to see.
How Have We Handled The Challenges?
Our organisation has worked together under these difficult circumstances incredibly well. In fact, we feel closer than ever before, with boundaries broken and empathy levels higher than ever before. We could not be prouder of how our international teams rallied together, ensuring customer needs were met and that constantly changing legalities were understood and communication effectively. As we all individually had differing local restrictions, faced time away from loved ones, and supported our families – our passion to support those going through the potentially additional worry of career transition, in an unknown market, and the organisation's processing change, never wavered.
Career Star Group Award Winners 2020
Each year we award teams and individuals who have gone over and above. This year it was incredibly difficult to narrow down the nominees, but eventually the list was whittled down, and a decision was made!
Category one: Team Award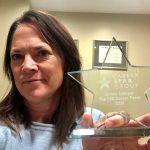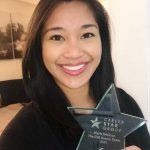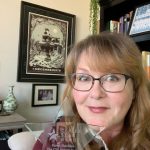 Karen Sheridan, Christa Juenger and Marly Erickson the 'CSG Dream Team' were recognised for successfully leading a team who worked together on a multiple country project across the USA, Poland, Australia, France, the UK, Benelux and UAE. They w
ent over and above, especially when Covid hit, to ensure the customer's needs were met and expanded the definition of 'possible'. Their adaptability, thinking outside of the box and ability to successfully roll out
and implement change across multiple locations was outstanding. This is a great example of how adaptable and dedicated Career Star Group is and we applaud them for their exceptional work.
---
Category 2: Individual Award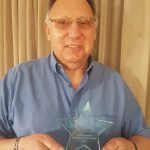 Brian Wasmuth and his team have been part of Career Star Group since December 2019 and what a year it has been! Brain received the Standing Ovation Award as he has gone out of his way time and time again, to help, encourage and teach. He has been available, reliable and motivational to everyone who has approached him and has been key providing pilots in South Africa with support and advice, publishing multiple articles and hosting numerous webinars and workshops as pilots found themselves without severance pay and no support to know how to transition from one sector and career to another. Brain – you are an inspiration to all of Career Star Group and we are incredibly proud to have you as part of the team!
---
Category 3: Social Award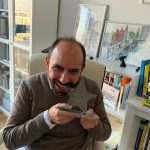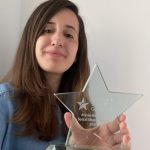 Last, but not least, our social award winners! This year, we had to have two winners in this category. Maria Hernanz and José Luis Pascual! A big thank you and well done to the two of you for utilising the tools and training Career Star Group provides, being consistent and leading the way with all things social – we're all eager to learn from you both and follow in your footsteps!
We know we will continue to get stronger in 2021 and with such a fantastic group of people, there's no stopping what we can achieve!
Read More About Career Star Group Here.