Restructuring and lay-offs are never an easy decision and that is why choosing a global outplacement provider can be difficult. A good outplacement provider will support you and ensure that the process runs smoothly for employees and the company.
But how do you choose a global outplacement provider that is the correct fit for your company?
Outcome
Before appointing an outplacement firm, it is important to have a clear set of goals and outcomes that you would like to achieve. This could be anything from employees landing new roles to offering career transition as well as supporting remaining staff.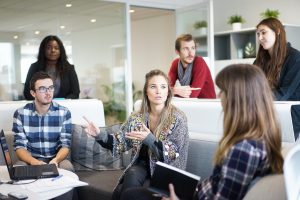 Customised and tailored programmes
As not one company or restructure is the same, your outplacement provider should offer you a customised programme that has your goals and outcomes at the forefront.
Location
Is the location convenient for your company? Whilst many outplacement firms will cover online consultations, they may still need conduct on site visits and face-to-face interviews with your employees.
Additionally, if you are a company operating in different territories, you may want to consider an outplacement company that has a global presence and can scale with your organisation as you grow.
Cost
The cost for outplacement services varies, however the quality of service will make a big difference to your employees whether they will land a new job or are remaining at your company.
Career Star Group operates in 102 countries and we share knowledge and the latest industry trends. Find out more on how Career Star Group can assist you with outplacement services here.