In the global workforce there is currently a labour shortage and HR Directors are struggling fill vacancies with skilled workers. If there are insufficient skilled workers, there is a risk of serious economic repercussions with products and services falling short.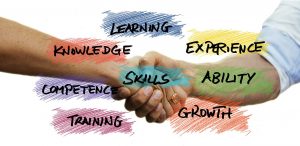 What can HR Directors to do fill the skills gap in 2022?
Talent / workforce analysis
The first step that HR directors should take is an in-depth analysis of which skills are currently available within the organisation and identify possible gaps now and in the future. Once this has been established, the next step is to explore opportunities with overlooked talent pools:
Global Talent
This may not be suitable for every organisation as visas and paperwork could be time consuming, but foreign-born workers may be the answer to finding the right person for the vacancy. If you are looking to recruit global talent, there may be sponsorship opportunities available in your local territory as Government's are trying to attract bright and innovative skilled workers over.
With the increase of remote working, it is now easier however, to recruit employees outside the commutable sphere. The infrastructure now exists to increase the potential talent pool by recruiting for remote workers.
Ex Armed Forces
Research has proven that if you are hiring veterans that are more likely to stay for a longer period of time*.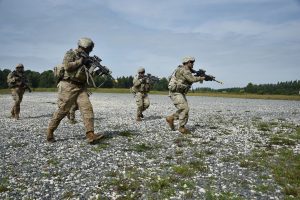 Mature workers
Older employees bring a wealth of experience which shouldn't be overlooked and could help you fill the skills gap. As we live in an aging population, many people work to an older age than in the past. Mature workers have a wealth of knowledge and skills that could prove to be extremely valuable.
Workers with disabilities
As part of your equality, inclusion and diversity hiring process, workers with disabilities could prove to be highly beneficial. Research has highlighted that those companies that have hired individuals with disabilities have seen a higher financial turnover and greater customer satisfaction.
Review your hiring process
Be critical about your current hiring process – is it very difficult to apply for a new vacancy? Are your systems driven by algorithms picking up keywords relevant to the vacancy? What should you look out for to widen your talent pool?
Transferable skills – applicants may not have all the skills that they need for your vacancy, however is there an opportunity to upskill them through training?
Nontangible skills – applicants may possess qualities such as loyalty, passion and eagerness to be successful in the role.
Successful organisations are looking beyond the typical job description and look for potential candidates based upon their softer skills and developmental attributes.
Learning and development programmes
This may be a culture shock and it requires investment, but there is an opportunity to continuously develop and train your current employees, this will avoid a future skills gap and attract new talent, people who would find working for an organisation that continuously evolves and invests in their members of staff a very appealing incentive*.
If you are looking to drive a skills gap within your organisation, Career Star Group can help! Find out more about our talent solution services.
Sources: 
*https://www.rfea.org.uk/employers/why-ex-military/
*https://www.hrdive.com/news/how-to-use-learning-programs-to-attract-and-retain-gen-z/560630/